Photo & Video Together At Last.
I love artfully capturing all your details, moments and special people in photos, but adding expression and emotion from video adds the heartfelt dimension that completes the story.  It's the perfect way to preserve your day. 
I capture photo and video from the same cameras and deliver 100s of storytelling photos AND your video highlights like the examples below.
(Videos Best Viewed with Sound On)
Memorable Photos
You'll get all the real moments, emotions, details and special people in photos and video.  Each couple I work with has such a unique and amazing story and my goal is to make sure that story shines through in your images.
Click the image to browse the gallery of just some of my favorites.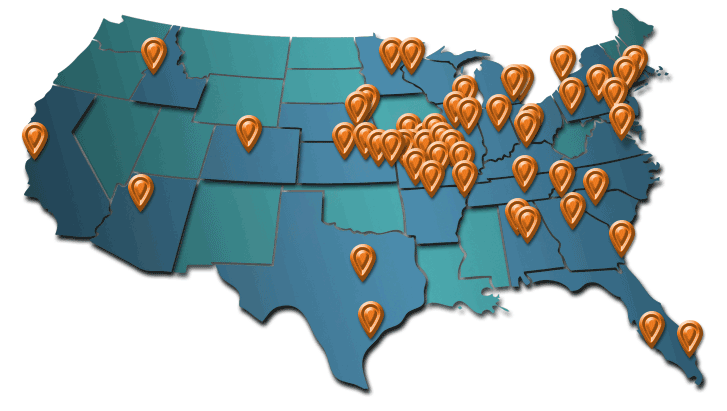 My 'Impressive Map' !
I'm grateful to have travelled to so many weddings and met so many great families.  I've also witnessed a lot of great ideas along the way, almost like cruising wedding photos on Pinterest, but in person.  The experience has helped me keep an open mind and always shoot for the next great shot.
Sample Album
In order to streamline the album selection process, I'll create your first prototype album design within a week of your wedding.  You are allowed unlimited changes and once approved, you can have your professionally bound album just a few weeks later.
Complimentary Engagement Portrait
Engagement portraits are great for 'Save the Date' cards, gifts, memorable art on your walls, or a great alternative to the guestbook.  Either way, the session is free and one of my ways of saying 'Thank You'.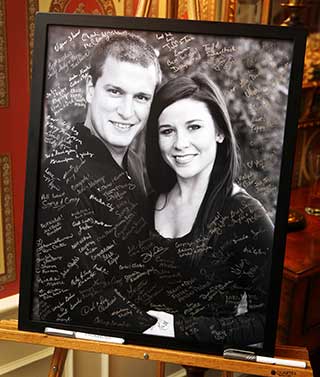 Serving Hermann, St. Louis and all of Missouri
 Available for travel.